CHURCH IS CLOSED UNTIL FURTHER NOTICE.
​
WE CAN BE CONTACTED ON
03 434 1442, MONDAY - FRIDAY, 10AM - 12PM IF ANYONE NEEDS TO SPEAK TO A PASTOR.
ALSO YOU CAN MESSAGE US ON OUR FACEBOOK PAGE ANYTIME, OR EMAIL US AT
At House of Breakthrough Oamaru we love doing life together, not just on a Sunday but also often during the week. We are an awesome bunch who have formed rich relationships and consider those we've met, family. We have found church to be a place where we have built lasting friendships and at times a well needed support network. It is our heart for those who come to experience the same.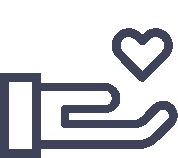 "Whoever is generous to the poor lends to the lord, and he will repay him for his deed."